Mooreisfat Scoop
It was just too big for my modest blog to hold. Bigger fish to fry than I was able to here, so the good folks at Mooreisfat have posted it for me.
The word just had to get out. And while you're there, buy yourself a copy of the subversive VRWC cookbook that may just put Michael Moore into complete and total Mr. Creosote mode.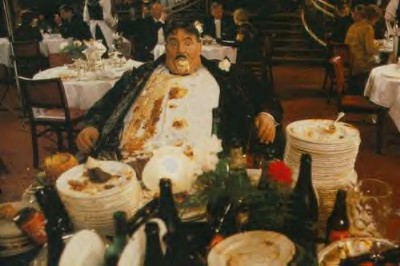 Consider Eat What You Want & Die Like A Man one man's contribution to the war on terror within our own borders. Be a patriot. Buy the book.
Posted by Mamamontezz at July 7, 2004 03:02 AM