Welcome to the Coalition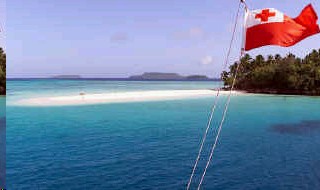 Tonga, a small nation in the South Pacific, has sent 44 troops to join US and coalition forces in Iraq.
The Tongan Government says the Kingdom's contribution to the effort to bring peace and stability to Iraq is relative to what the country can afford.
I looked up a few sites on Google about Tonga, and I'm ready to go. Soon as that lottery pays off. Take all the regulars. Don't hold your breath, though. We all know just how fickle the Finger of Fate can be.
I think it's time to add Tonga's flag to Misha's "Flags of the Coalition" display. And welcome to the Coalition, Tonga.

Posted by Mamamontezz at June 14, 2004 10:50 PM