WTF for Friday... Maybe
Somebody please let Gov. Richardson know that cockfights involve poultry, not masculine pulchritude. Claiming to think about it is not going to gain him a single vote in the gay community.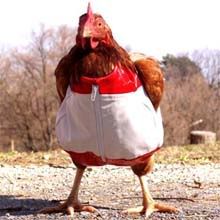 Earth calling John... Earth calling John... If you can hear us, knock three times on Bono's head.
My money says this woman is crazy like a fox. Hell, she probably owns the local Car Wash chain.
Posted by Mamamontezz at April 21, 2006 06:53 PM | TrackBack