Kerry meets the Marines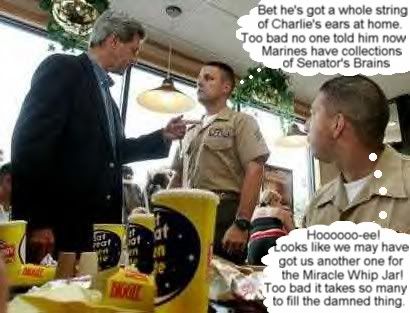 Inspired by the captioning contest going on now at Greyhawk's Mudville Gazette. Damn, Greyhawk. They really pile on when you do one of these, don't they? In the few minutes it took to do this, you went from two comments to a huge string! I'm impressed.
And the rest of you? I suggest you get over there and submit a good one! I know you got one in you! And no, I didn't link straight into the specific post because you should read through to find it.







Posted by Mamamontezz at July 31, 2004 01:35 PM